Success!
December 20, 2009Dan
No Comments »
Well, our semester is now over. I managed to make it an entire semester without writing blog posts. Not that this was a specific goal, but I found myself with nothing to write and ultimately very little spare time to write anything. As of last week Thursday, my classes are entirely wrapped up and Christmas recess is in effect until January 11, 2010. It's very nice to have a break!
I'm not sure what else to write about. About 2 weeks ago we got a significant amount of snowfall all across the keweenaw, and I've had my snowmobile out a bit. I took it to class/work for a couple of days while the roads were still a mess from the blizzard. It seems to be running well, so that's nice.
Now I'm officially out of things to write about again. Let's have a look on my iphone and see what interesting pictures I have there. Here's one from a band that was performing at the KBC a couple of months back: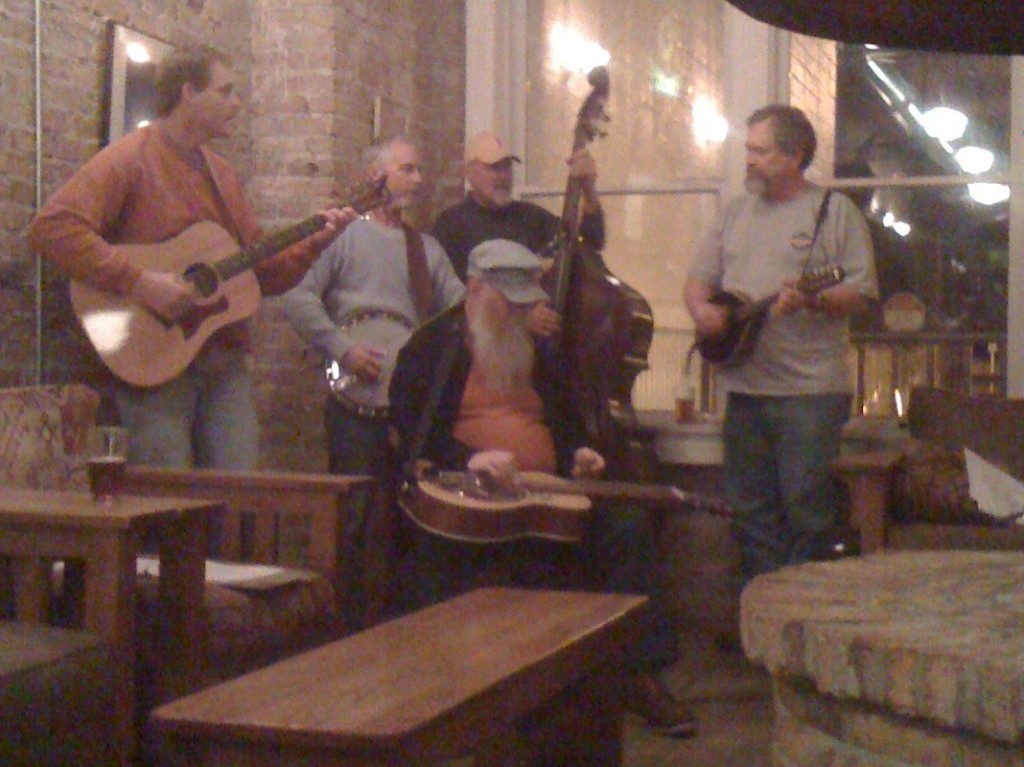 They played some folk-type music and it sounded pretty good. What else do I have…here we go. Here's a shot of my snowmobile and Chris Morgan's snowmobile outside the esteemed Mosquito Inn, in Toivola, MI: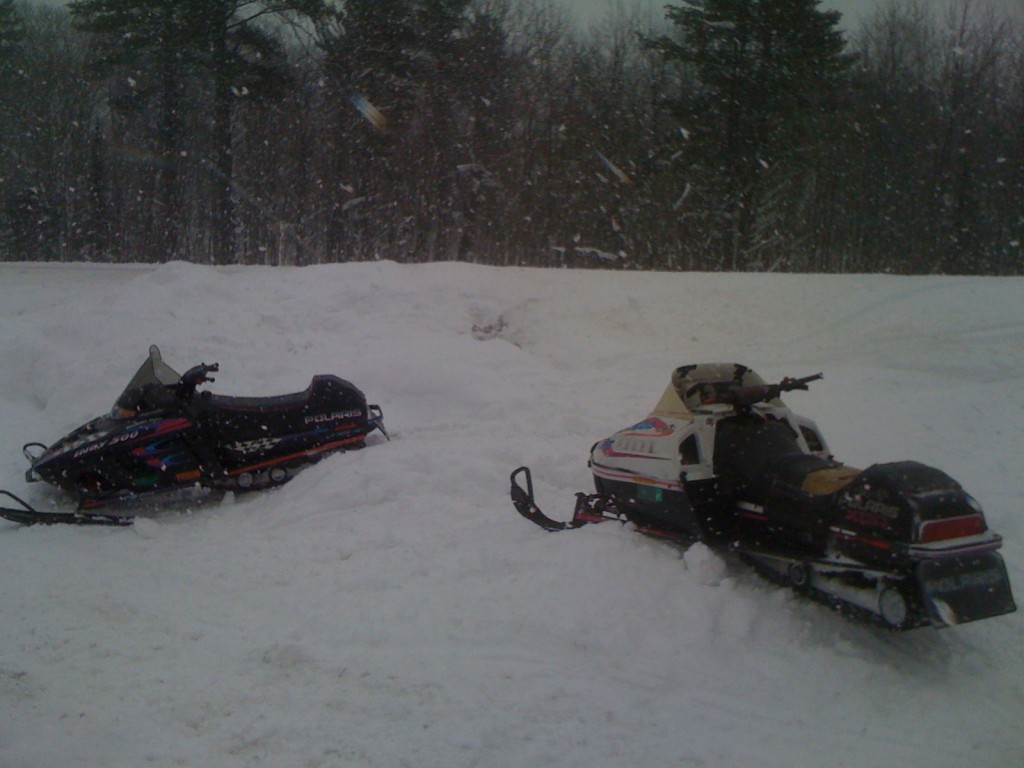 My sled is the rattier one of the two (on the right). Well, I think that about does it for this blog post. And this blog post most likely does it for year 2009. See you in 2010!