Big game hunting in Far Cry 2
October 26, 2008Dan
No Comments »
As you may have gathered from my last post, I have been anxiously awaiting the release of the computer game Far Cry 2. Now it's out! Here's a little gallery I created, documenting some hunting I did in the game.
Rise up at the crack of dawn, the wild buffalo are grazing:
Got one in my sights: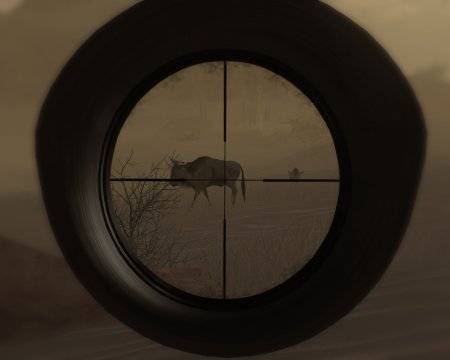 Ooh! A zebra too!
Got one! The family will eat tonight: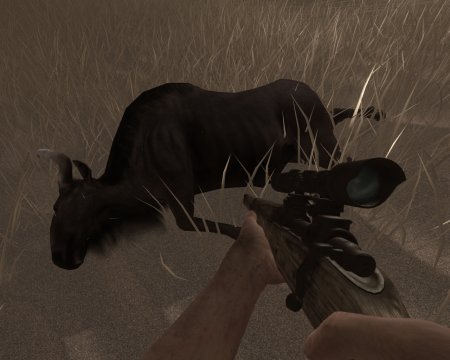 Something makes me want to say 'You killed 1346 lbs of meat but were able to carry only 200 lbs back to the wagon.' Anyway, the game is pretty amazing. The graphics are just stunning, these small screenshots do not do it justice. Unfortunately, hunting is not an official part of the game and there is nothing to do with animals once you kill them. Ah well.